Local Delivery & Same
Day Service
GDS has 22 of experience in local delivery and same-day delivery services, with a reputation for going above and beyond to delight our clients. You can trust that our couriers will treat you with respect and courtesy and handle your packages as their top priority.
We Deliver On Time Every Time.

It's not just a motto; it's the way we do business. Our company puts customer satisfaction above all else. We strive relentlessly to provide excellent service to each and every client. There are no surprises or hidden charges, and we will be on time for your pickup and delivery.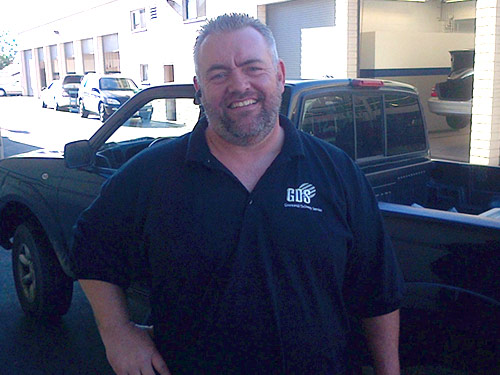 Safety, Security & Privacy

We take our obligation to our clients seriously. You won't find a better team to get your packages where they need to be. At GDS, our courier services are bonded and insured for your peace of mind. And just as important, our drivers operate professionally and discreetly to ensure your privacy.

Call 800-206-7450 now to get started or get an online quote. You'll be happy you chose GDS.
CUSTOM ROUTING
The most economical choice for your regularly occurring deliveries.
INTER-OFFICE
Inter-office delivery service
MEDICAL DELIVERY
Medical specimen, dental, optical, and orthopedic deliveries. Learn more about our medical courier services.
RUSH DELIVERY
Rush deliveries, including bids, blueprints, boxes, contracts, crates, documents, electronics, medical equipment, prescription drugs, pallets, machine parts, motors, x-rays, and more.
US MAIL
Pickup and drop-off service for clients who require earlier mail delivery.
PRIORITY
Immediate delivery, point-to-point
1 HOUR
Pick up and delivery within 1 hr. of call
2 HOUR
Pick up and delivery within 2 hrs. of call
3 HOUR
Pick up and delivery within 3 hrs. of call
AM/PM
Ready at 9 a.m. for pick up and delivery by 5 p.m.
SCHEDULED
Specialized routes and sweeps designed for your particular time constraints
Local & Same Day Delivery Services For
Los Angeles County
Orange County
San Diego County
Inland Empire
GDS serves clients in many industries, including:
Professional Services
Graphics
Financial Institutions
Publishing
Legal Services
Printing
Environmental Agencies
Consultants and Services
Software
Medical Home Care
Electronic Services
Parts Deliveries
Medical Equipment and Supplies
Spare Parts Deliveries
Laboratory Samples
Real Estate Rush Delivery